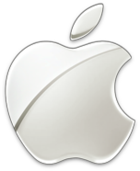 As I cling tightly to my early 2008-era 15″ MacBook Pro with 2.6 GHz Core 2 Duo chip and 4 GB of RAM, I look on with desire at the new line of Core i5 and Core i7 MacBook Pro's [13″, 15″, 17″]. Even the slowest Core i5 machine outperforms the fastest Core 2 Duo machine according to Primate Labs.
Fortunately for me, Apple makes it really hard to impulse buy new releases as they inevitably make decisions that just don't work for me. Lets go down the list:
They removed the ExpressCard/34 slot from the 15″ model. It's available on the 17″, but I'm not interested in the 17″. My laptop bag fits a 15″, but not a 17″.
Still no eSATA on the MacBook Pro? This might have been acceptable if they'd waited and included USB 3.0 ports, but they didn't do this, either.
They removed the standard DVI connector and replaced it with Mini-DisplayPort. Ugh, why? If you're going to switch, at least switch to a widely used connector: HDMI.
So, it looks like I'll be waiting out this round of new hardware, too. My AppleCare runs out in 2011, so I'm hoping there'll be another refresh of MacBook Pro hardware by then that incorporates USB 3.0, perhaps eSATA, and HDMI on the 15″ model.
***
I've also been thinking of replacing or at least supplementing our aging Series 2 TiVo with a Mac Mini, but again, I'm sorely disappointed with Apple's decisions around the current version. The list:
Mini-DVI and Mini-DisplayPort? Again: Where's the HDMI?
Only an analog audio out? S/PDIF, please! Not instead of, either, but in addition to.
No out-of-the-box SSD configuration option? Sure, this is an easily remediable after-market upgrade, but still …
For the most part, these issues aren't really a show-stopper for me for what I intend to do with the Mini, so I'll probably be budgeting for it for 2010.
My one last gripe: why won't Apple make a wireless keyboard that has a trackpad built in? Sure, their Magic Mouse is neat but for the home theater use of the Mini, having a keyboard with a trackpad built in is a lot more useful for couch surfing. This seems like such a no-brainer to me, so I'm really hoping that a future Apple wireless keyboard with built-in trackpad becomes available soon.