I came downstairs this morning and noticed that someone, most likely Charlie, was playing with the LEGO table. What do most kids build out of LEGOs? Little vehicles? Maybe a pet shop? Or spaceships? And what do my kids make … ?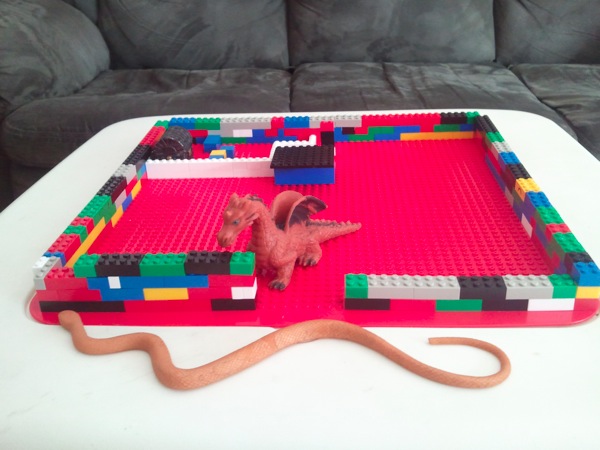 Yeah, that's right — it's a LEGO dungeon. With a secret, hidden treasure room, an altar that looks like a diving board, and its own red dragon guardian and giant serpent.
Every day, I wonder if today's the right day to try and introduce D&D to her … I have a feeling we've got a fine Dungeon Master in the making, here.
And this is how I get to start my day, today. I think it's going to be a great one.