Mary C. Joyce, a digital activism consultant, will be speaking at our August 8th meetup. She researches how ordinary people can use technologies like the Internet and cell phones to organize for political change, and blogs at http://www.ZapBoom.com/.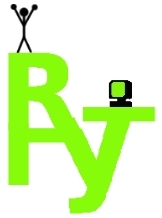 Mary will be presenting Rayt, a Firefox browser add-on that would allow users to post a comment on any website via a standard Firefox banner. Rayt would also allow users to rayt (rate) each other's comments, moving the most interesting comments to the front of the banner and spam comments to the end. Rayt gives ordinary people as much power as governments or corporations as to what information is presented on the web. Finally, Web 2.0 is a reality.
To learn more about Rayt and see screenshots:
http://rayt.bligoo.com/content/view/54783/The_Rayt_Manifesto.html
If you plan to attend the Northern NJ MySQL August 8th Meetup, please RSVP by the 7th so we can get an idea as to how many people will be attending so we can try to accomodate everyone.
Tags: meetup, event, MySQL, Northern NJ, Mary C. Joyce, Rayt, Web 2.0