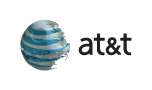 "Wish you weren't paying $40/mo. for unlimited cellular data services that aren't working? With at&t, you will."
Yes, at&t's cellular data services have been unavailable since January 31. You know, the service I pay $40/mo. for each Treo 650 and I have two on my account. It's been unavailable since the outage started, and it's still not working today, February 2. This also includes SMS text messaging.
I don't know how many people are affected, but it seems this was widespread enough to make it a newsworthy outage. It'd be interesting to see if there's any estimate as to how many customers are being affected by this.
Do the math real quick and you'll see that this service is costing me close to $80/mo.–that's roughly $2.60 a day. Is at&t going to give me a service credit for this outage? I doubt it. The best you'll probably get is a "oh, we're sorry" and basically screw the customers. But, if I "forget" to pay my bill on the due date, they'll cut the service off until payment is made! WTF?
Is this a large enough outage to create a class-action lawsuit? If they fix the service by tomorrow, that'll be 3 days of outage, or $7.80. I don't know how much your data portion of your monthly bill is, but I imagine this is at least a few million dollars of revenue that at&t is collecting but hasn't provided the service for. It's plain old theft, if you ask me. Telcos should be federally mandated to return monies paid for services that weren't delivered–customers shouldn't have to wait for hours in hold queues to get refunds that weren't their fault to begin with.
Did this outage affect you? Is it still affecting you? If you want to join the angry mob, drop a note in the comments. Lets see how widespread this is: share your city and state so we can see. I'd also like to know what data plan you're paying for, to get an idea of how much this outage is costing us all.