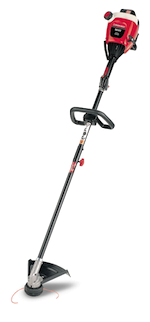 My friend Keith has a Troy-Bilt TB70SS weed whacker that stopped working the other day. Not being one to pass on a good opportunity to do a DIY repair, I took it apart and discovered that the piston arm had broken and the reed spring had gotten mangled.
The best source for parts that I've found is, surprisingly, the Home Depot Power Equipment Parts site. They have the exploded parts view in PDF form, which makes ordering really simple.
I wonder if there's pictures or videos online showing folks how to take apart and re-assemble these things — it's really pretty simple and can be a lot of fun to repair your own things.
Tags: Troy-Bilt TB70SS, DIY, repair, Home Depot Power Equipment Parts