My oldest daughter Charlie has been riding western-style horseback for the past three and a half years, and she's been participating in the gymkhana's that her teacher, Troy Roberto, organizes. This past Friday, she rode with five other students and she did a fantastic job! Here's her smiling as she receives her ribbons: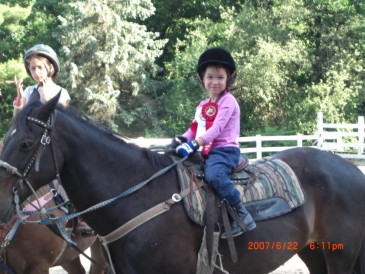 Here's a short clip of her finishing up her pole bending event:
(You'll need JavaScript and Shockwave Flash to view this video.)
Of course, Suzie finds something fun and creative to do while she cheers her big sister on. She decided to create a fun rock sculpture, which she explained was "a painter artist" which was holding his own palette with small rock arms.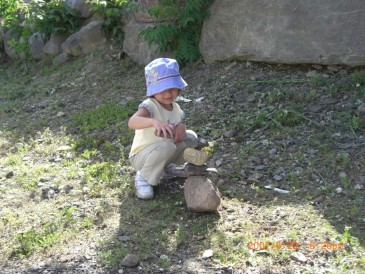 I'm so proud of my girls!
Tags: family, horseback riding, gymkhana, omoksee