I'm still processing the news, and I almost refuse to believe it's true, but my friend Carl was shot to death, this morning.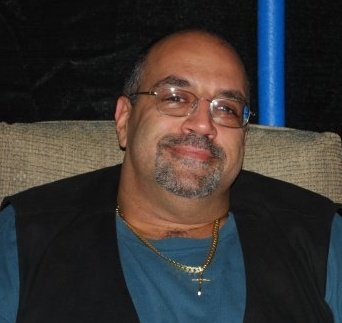 I got up at 8:30 AM and headed out the door to attend Joe Maggi's funeral mass this morning. I hadn't heard the news, yet. As I sat at church, watching Joe's family grieve, I couldn't have imagined — I wouldn't have believed — that Carl's family was being torn apart and that he had been taken from us like this.
Carl and I worked together at Pearson. We became friends and he even decided to move from North Bergen to Butler after we invited him to a Halloween party, and he got to see the neighborhood. We helped each other out learning to take care of our swimming pools. We shared a joy of and love for grilling. He introduced us to his karate school, where my wife and daughters now train. We invited him to join us at church, where his kids discovered their interest in Sunday school.
Just this morning, after I returned home from the funeral, before we learned what happened, Samantha called and left him a message inviting his family over for a barbecue. We had no idea what had happened. We were trying to start this day like any other Saturday, with beautiful weather and the whole day ahead of us; a day that Carl did not live to see. A day that ended a beautiful life in such an abrupt and tragic way.
People will say that Carl will always live on, in our hearts, in our memories, but damnit, God, I want him here, with us. I want to hear his laugh. I want to see him smile. To shake his hand, to be hugged by the larger-than-life person who loved everyone.
I'm just not ready to believe Carl is really gone. I feel like I should have talked to him last night, maybe things today would have turned out differently. Maybe I could have said something, done something, anything, that would have changed things. Now, it's even too late to just say goodbye.