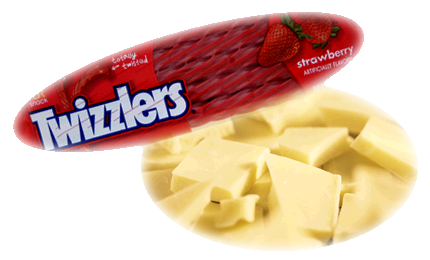 Did you know that there's no such thing as "white chocolate" or "red liquorice"? No, really …
Maybe sure you're thinking, "But I've had white chocolate, and I've had red liquorice. What do you mean there's no such thing?" What I really mean is: these names are misnomers.
"White chocolate" isn't really chocolate. "Red liquorice" contains no liquorice.
Of course, these foods probably got their names because it was easier to refer to them by these names than something more accurate. Or, perhaps it was a clever act of marketing. Still, I'm doing my part by spreading the word about these inaccuracies.
Know of any common misnomers, things that people call by a certain name, which is actually technically inaccurate? Let me know by leaving a comment. Thanks!