A neat aerial photo of 40.9994 latitude, -74.3334 longitude, courtesy of TerraServer USA: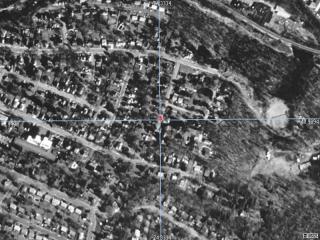 (Click the image to view a larger version.)
The photo is quite old now, supposedly from April 16, 1995, but it's still interesting to look at. What exactly are you looking at? Lovely Butler, New Jersey. More specifically, it's where I currently live.
Please, I don't need any of you freaky Geocaching weirdos trying to find me and my home now that you have coordinates. Just send me email if you want to chat.