A week or so ago, it got down to 20F here in Butler, NJ, and I was complaining it was cold. This morning, it's 8F (-13.3C). I'm sorry, this is downright ridiculous. Last I checked, New Jersey was still south of the Arctic Circle!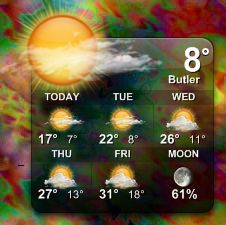 Where the hell is my global warming, damnit?!
Someone please turn the "nice weather machine" back on. Thanks!
Tags:
weather