I'm sure you're sick of seeing those 45-degree rotated square "Baby On Board" signs by now. You know the one's I'm talking about: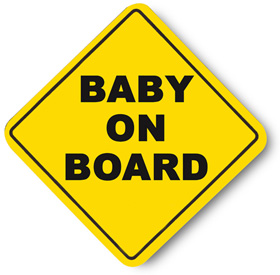 Yeah, that's the kind. All of the stupid variants that have sprung forth from this incredible farce of a "safety device" … it's a meme that should never have taken off, but did. Every time you glance at a car with a little yellow and black square in the window, it doesn't even matter what it says, the "baby on board" pops into my head.
Oh, but thanks to AtlantaHoopla, I no longer grimace at the stupid things. No, instead, I smile and recall this image: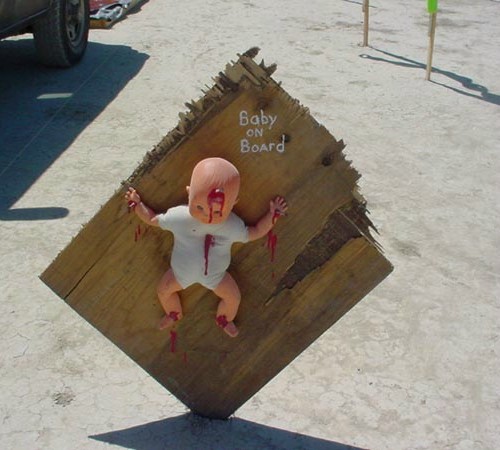 Oh yes, someone went there. To whoever it was, I salute you.
Update: Just found another great version of this classic sign: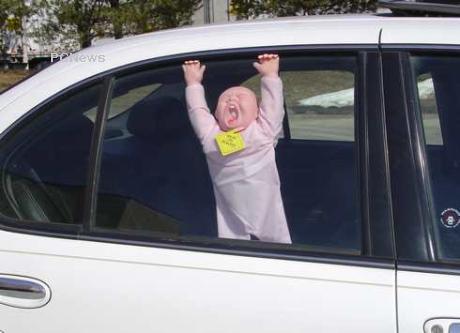 That is just made of win–I need to get one for my car. Anyone know where they can be bought?
Tags: sick, funny, baby, photo, safety, sign