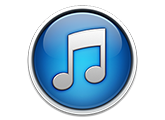 I just accepted the upgrade to iTunes 11 this morning, and am so incredibly disappointed. Can I downgrade back to iTunes 10.7? Thankfully, the iPhone wiki has an excellent list of Apple's direct download links for past versions! Later, I'll figure out how to uninstall this abomination and downgrade.
Removal of iTunes DJ is a huge mistake: it was the only feature of iTunes that actually kept me using it as a media player instead of using a non-Apple one. The "Up Next" functionality that Apple replaced it with is NOT a suitable replacement for iTunes DJ. The beauty of the iTunes DJ implementation was that it acted like a special Smart Playlist, which you could see both currently queued and previously played songs in one view, and easily drag-and-drop songs in the queue to rearrange their play order along with dragging new songs into the queue to play them in the order you want. While you can click-and-drag to reorder in "Up Next", it's far less configurable – matter of fact, I couldn't find any settings in Preference that control the Up Next functionality.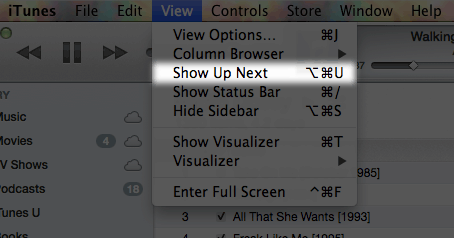 "Up Next"? More like "Up Yours", right Apple?
Changing the keyboard shortcut for MiniPlayer (e.g. Command-Shift-M to Command-Option-M) – why would Apple do something stupid like this? Do you not understand and value muscle memory in consistent User Interface design? The MiniPlayer was one of iTunes's killer features, and part of its utility was its hotkey which a MacWorld article even included in its 10 essential iTunes keyboard shortcuts last year.

Also, why hide the currently playing track information in the MiniPlayer?! Upgrades should be improvements that add or at least refine features, not remove useful features that existed in previous versions! Now, in order to see what track is playing or how long it is or to seek around in the song, I have to click on the cover art icon in the MiniPlayer, first?

I mean, look at this. What is this garbage?
I know Apple recently fired Scott Forstall. I do hope Apple fires whoever the Product Manager is in charge of this iTunes 11 release. It looks like they were more concerned with the redesign of the application icon and overall visual design of the application and totally ignored the ridiculously stupid changes that were being made to its functionality.

Wait, someone thought this was an improvement?
Shame on you, Apple. It's a good thing Steve Jobs is dead, because this kind of embarrassing change would have KILLED him.