I still don't understand why people feel they have to choose between Judaism, Christianity or Paganism, or any other supernaturally-based religion. If you believe in a God or Gods at all, why not believe in them all?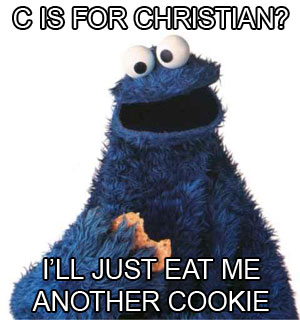 I can understand atheists: if you don't believe that any God or Gods exist, you just don't believe. This is actually rational and sound, regardless whether you're right or wrong in the end. You have a fair, 50/50 chance of being right. But non-Christian Paganists, or non-Pagan Christians, or any combination of the various God-worshipping religions … to believe in the possibility of even one God at all is a tremendous leap of faith, but to believe that you, personally, are able to accurately discern which of the many religions is correct and which God or Gods actually exist is either ignorant hubris or outright stupidity.
This all might sound like an argument in favor of atheism, but I feel that's a cheap exit that shouldn't be taken by anyone of intellectual integrity. What I actually wonder is why more people don't argue in favor of omnitheism.
I have generally self-identified myself as an igtheist Lutheran. However, I'm not fully committed to that label, as igtheism is a very strong position that simply defers the conversation of God's existance. More accurately, I'm an apatheist Lutheran: I enjoy being part of a community of Christians who value a personal understanding of faith and their relationship with God. It just so happens that my relationship with God is one of irrelevance. But, the people I commune with, many of the values we individuals share, our concern for the world and each other … these things I value.
However, pushing forward from apatheism to omnitheism is a huge leap. Am I "missing" something by not incorporating Gods into my life? How will I ever know if I don't try? What do I have to lose by trying?
Apatheism is a very convenient position, but life without risk yields little reward. Clearly, I need to do more deep thinking about this and make some decisions.
Do you identify as an apatheist? Have you wrestled with the conundrum of whether to make the leap to omnitheism? Do you have a story to share? I'd love to hear from you.