As part of 2010, I'd like to finally move away from my mostly monochromatic color scheme for my blog. However, the problem is … I can't choose colors to save my life! After some fiddling around last night, these are the colors I ended up with: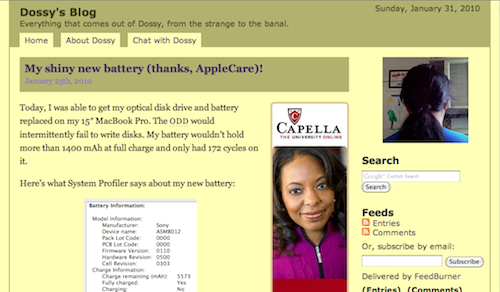 It might not be the worst possible colors to pick, but … ugh, even I know they're ugly. But, I just can't choose good colors!
Help me! What colors should I use as the palette for my new theme? I really do like the background color and body text colors I chose … but what about a highlight color? And link colors? Let me know what you think I should try, please!