So, last night I was pretty deep in the pit of despair. So stressed out, that I was nauseous. What do I do about it?
Instead of sleeping, I stayed up and reworked the design for my blog. I actually think it looks fairly decent, now.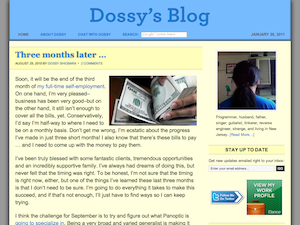 I do love WordPress and how simple it can be to just change out the look and feel of your site with a theme refresh.
Want a custom WordPress theme for your site? I offer such services for a reasonable price. Just ask!